We may be in the midst of an award season honoring the best of last year's cinema, but there's no reason we can't look forward to the 2018 movie lineup—especially when it looks this good. Here, 32 films to start thinking about now.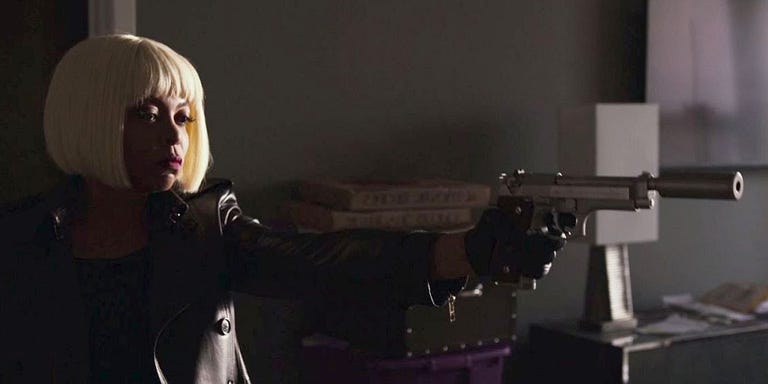 Taraji P. Henson finally takes on the bloodthirsty assassin she was born to play. In theaters January 12.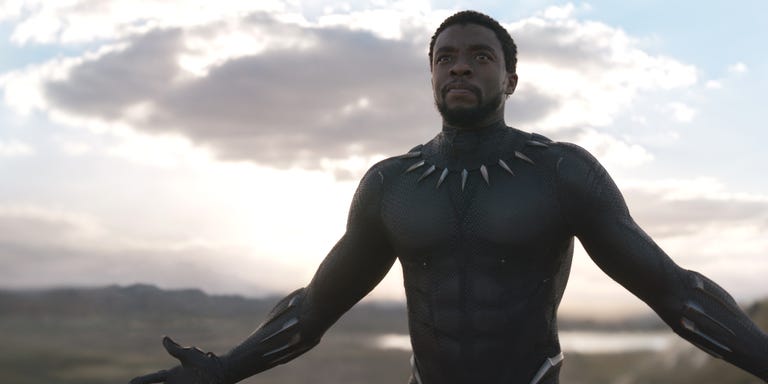 Ryan Coogler directs a nearly unbelievable cast (Lupita Nyong'o, Angela Bassett, Forest Whitaker, Michael B. Jordan, Danai Gurira, Daniel Kaluuya, Sterling K. Brown, and many more) led by Chadwick Boseman, reprising his role as T'Challa after stealing every scene in 2016's Captain America: Civil War. If you haven't had the trailer on repeat since June, don't even talk to us. In theaters February 16.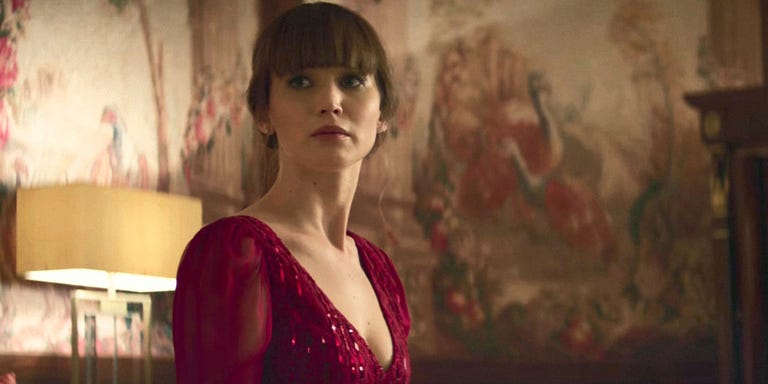 Ava DuVernay directs Oprah, Reese Witherspoon, Mindy Kaling, Chris Pine, Gugu Mbatha-Raw, and star-in-the-making Storm Reid in an adaptation of Madeleine L'Engle's 1962 children's book. Literally, what more could you ask for?
In theaters March 9.
Longtime friends Amanda (Olivia Cooke) and Lily (Anya Taylor-Joy) plot to kill Lily's stepfather in this Sundance gem, which also stars Anton Yelchin in one of his final films. In theaters March 9.
Alicia Vikander steps into Lara Croft's tank top as Warner Bros. reboots the franchise that turned Angelina Jolie into a global superstar. In theaters March 16. 
Wes Anderson's first stop-motion film since Fantastic Mr. Fox is a guaranteed tearjerker: a young boy travels to the Isle of Dogs—formerly Trash Island—to find his beloved Spots after the Mayor banishes all canines from the city. Bryan Cranston, Jeff Goldblum, Scarlett Johansson, Frances McDormand, Tilda Swinton, Greta Gerwig and Courtney B. Vance provide their voice talents. In theaters March 23.
The Fault in Our Stars director Josh Boone gives X-Men a twist of horror with a new generation of mutants played by Anya Taylor-Joy, Maisie Williams, and Charlie Heaton. In theaters April 13.
This mysterious, Julius Onah-directed Cloverfield installment just had its release dated pushed for a fourth time, but with a cast including Elizabeth Debicki, Gugu Mbatha-Raw, and David Oyelowo, we're confident it won't disappoint. In theaters April 20.
Your favorite Marvel superheroes are finally coming together in one movie—and most of them are probably gonna die. Don't miss it. In theaters May 4.
Where'd You Go, Bernadette
Cate Blanchett will play the title role in Richard Linklater's adaptation of Maria Semple's 2013 novel, about a teenager trying to track down her eccentric, genius mother after she disappears. In theaters May 11.
Han Solo gets the origin story treatment as Alden Ehrenreich takes on the young smuggler, Donald Glover portrays Lando Calrissian and Emilia Clarke, Thandie Newton, Phoebe Waller-Bridge and Woody Harrelson join the Star Wars universe in new roles. In theaters May 25. 
Foul-mouthed antihero Deadpool is back with old favorites and new faces as Zazie Beetz joins the franchise as Domino and Josh Brolin as Cable. In theaters June 1.
We're still waiting on an all-female reboot of America, but for now, we'll have to settle for this new take on the Ocean's franchise, starring Sandra Bullock, Rihanna, Cate Blanchett, Anne Hathaway, Mindy Kaling, Sarah Paulson, Helena Bonham Carter, and Awkwafina. In theaters June 8. 
Fourteen years after the original introduced us to the inimitable Edna Mode, the sequel picks up with the superhero Parr family right where the first left off. In theaters June 15.
Jurassic World: Fallen Kingdom
Chris Pratt and Bryce Dallas Howard venture back to Jurassic World to rescue its remaining dinosaurs from a volcanic explosion. That's easier said than done, of course. In theaters June 22.
Mila Kunis and Kate McKinnon play besties dragged into the world of espionage after Kunis's ex-boyfriend (Outlander's Sam Heughan) reveals he's a spy. In theaters July 6.
Mamma Mia! Here We Go Again
The lavish adaptation of Kevin Kwan's 2013 bestseller stars Constance Wu as an NYU economics professor thrust into the social machinations and over-the-top lifestyle of Singapore's most elite. In theaters August 17.
Lady Gaga and Bradley Cooper take on the third remake (Judy Garland starred in the 1954 version and Barbra Streisand in 1976) of the 1937 film, about a wannabe actress and the aging actor who helps her achieve fame. This time, the Kurt Cobain-inspired plot centers on singer Ally (Gaga) and country music superstar Jackson (Cooper). In theaters October 5.