For travelers who enjoy the finer things in life, visiting the UK and going on a number of London tours probably comes high on their list.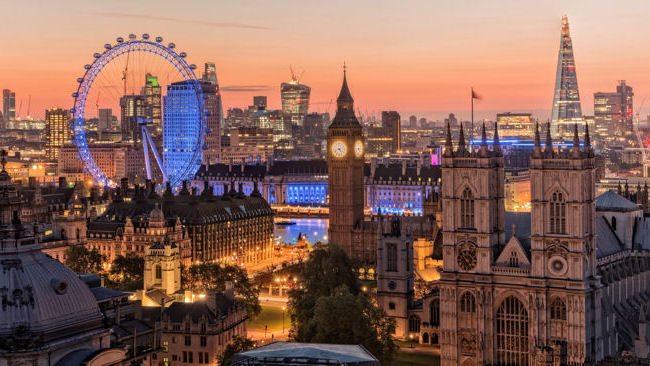 Demonstrating world-wide influence in the fields of fashion, the arts, and luxury hotels, London exerts substantial control over what the public enjoys and how we appreciate it. But, what if you only want to enjoy the very best of what a London vacation can offer? How might a luxury trip to London differ from an average one? Well, get ready to look down on the swarming masses with a London Eye ticket, showboat on the Thames during a dinner cruise, and get initiated into England's inner circle during a Stonehenge tour.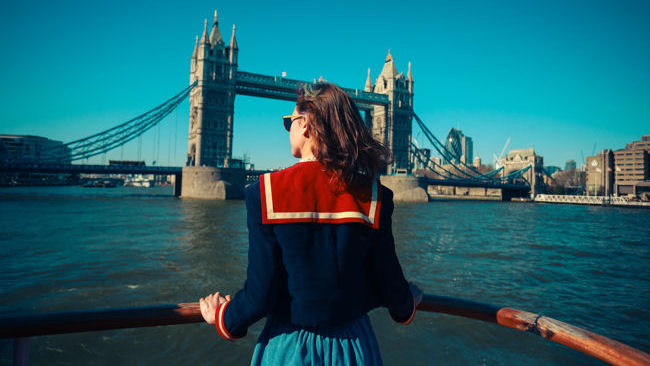 Showboating
To begin your London luxury vacation, you're going to need your sea legs. As you board the London Showboat at Westminster Pier, an attendant will greet you with a glass of sparkling white wine. Taking your seat, you note the arrival of the professional entertainers, who begin serenading you with a varied set list of show tunes and hit songs. As you peruse the set four-course menu, a waiter serves the appetizers: A delicious Scottish smoked salmon mousse with a mustard and dill center as well as succulent king prawns with lemon and mesclun salad. But, what's being served as the main course?
While passing under the iconic Tower Bridge, you get your answer. It's a roasted supreme of chicken, wrapped in Parma ham, served with dauphinoise potato, seasonal vegetables, and a mushroom with thyme red wine sauce. As you pour a glass of wine from your complimentary half bottle, the London Showboat cruises past Canary Wharf and Greenwich. Finally, dessert is served when you reach the Thames Barrier. It's white, dark, and milk chocolate truffle cake with raspberry sauce.
After finishing your after-dinner coffee or tea, it's time for the real fun to begin! As the London Showboat turns for the homestretch, hit the dance floor with your sweetheart or walk around the open-air deck for some romantic nighttime sightseeing. You'll disembark back at Westminster Pier at about 10:45 p.m., leaving plenty of time for a nightcap before bedding down in your five-star luxury hotel.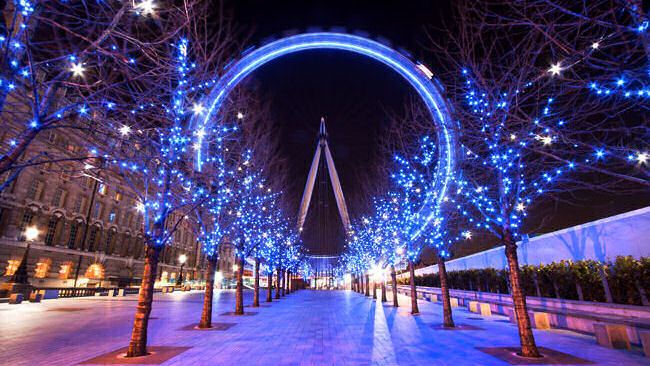 The All-Seeing Eye
With a London Eye ticket, it's time to rise above everyone else like the shining star you are! From atop the tallest Ferris wheel in Europe, the little people on the ground look like ants, and the experience provides a spectacular, one-of-a-kind view of the London skyline. From inside your air-conditioned capsule, you look down on the entire city and see Big Ben, Westminster Abbey, Buckingham Palace, St. Paul's Cathedral, and much more!
And, make sure you take part in the London Eye 4-D Cinema Experience! As the first ever 4-D attraction film produced in the U.K., it heralds a new beginning for 3-D and 4-D short films. A pioneering venture, the London Eye 4-D cinema experience showcases the first example of 3-D aerial photography over London. And, the best part is that it's included as part of your London Eye ticket.
Those afraid of heights shouldn't worry. The London Eye represents a true European collaboration, with parts and materials imported from The Netherlands, Italy, Germany, Czech Republic, and France. And, the result is a safe, comfortable experience as you soar above it all.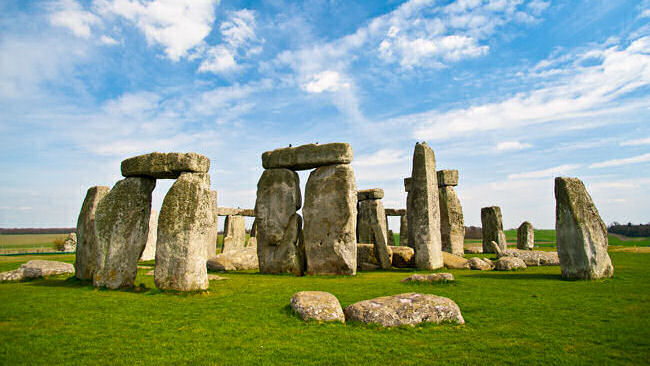 Prehistoric V.I.P.
A visit to Stonehenge as part of your London tour may not sound all that luxurious. But, it certainly can be if you do it in style and comfort. Lucky for you, you booked a private tour of Stonehenge and the surrounding countryside!
The benefits of a private Stonehenge London tour are manifold. After your expert guide picks you up at your luxury resort, he'll drive you to the UNESCO's World Heritage Site in an air-conditioned coach. Upon arrival, you'll gain exclusive access to the stones as your guide explains their significance and answers any questions. Not only will you walk right up to the ancient henge during your private viewing; but, you'll also be allowed to step into the inner circle. A rare treat, indeed!
Along the way, you'll also visit Lacock and Bath. With a population just over 1,000, the quaint town of Lacock draws visitors from around the world for some of the most picturesque photo opportunities. Not surprisingly, it was also the setting for two different Harry Potter films. It's a truly enchanting place.
Finally, at the aptly-named town of Bath, you can freely explore the first-century Roman baths. You'll also visit the world-famous Pump Room, the centuries-old meeting place for the well-to-do and the setting for much of Jane Austen's writing. Then again, Bath has been the setting for countless works of fine British Literature. And, you get to be right at the centre of it!
---
Source: www.luxurytravelmagazine.com